This is the archive of my audio interviews.
Public Radio International "The World"
https://www.pri.org/stories/2020-02-11/polyglot-brain-different-mit-researchers-are-trying-find-out
Subtitle Podcast: https://subtitlepod.com/is-a-polyglots-brain-different/

https://ww2.kqed.org/perspectives/2016/12/19/seeing-2d-in-the-3d-world/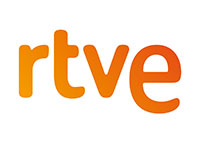 Heliotropo, Radio Televisión Española – El ladino y la música, 8 de marzo 2012 Hablamos sobre el ladino, el idioma judeo-español que todavía sigue vivo en la comunidad sefardí internacional. Este idioma perdura también gracias a la música, tal y como nos explica nuestra invitada Susanna Zaraysky, autora del libro El idioma es música. Escuchamos algunas cantigas interpretadas entre otras cantantes por Montserrat Franco cantante de Paraguay que canta en ladino y en 7 idiomas más.
---

Cita con Caracol, Dec 19, 2010
---

Entrevista con Dra Isabel: El Angel de la Radio, Dec 15, 2010
---

Cita con Caracol, Dec 12, 2010
---

COPE Radio (Spain), Aprender un idioma a través de la música
---

Entrevista sobre "El Idioma es música" con Susanna Zaraysky en KKUP Cupertino – Maderas Latinoamericanas.
---

Travel with BAM
---

Cheap Travel Radio, Cheap Maui and Money Saving Travel Tips, April 2010
---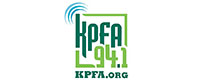 KPFA Radio Interview Dec. 29, 2009
---

World Traveler with a Knack for Foreign Languages, September 3, 2009
---

Praxis Language, Chinese Program Interview, July 18, 2009
---

New America Media (NPR Podcast), KALW Radio Interview, July 17, 2009
---

Interview about Language is Music
Interview about Travel Happy, Budget Low
---

World Traveler, Author, Speaker, June 24, 2009
---

KSRO Radio, The Drive Radio Show with Steve Jackman, June 22, 2009
---

Interview about Language is Music
Interview about Travel Happy, Budget Low
---