Create Your World Mission
Buy autographed copies of El Idioma es Música, Language is Music and Travel Happy, Budget Low. Click here.
Kaleidomundi
The name derives from: the Greek καλός (kalos), "beautiful" + είδος (eidos) + mundi (form of the Latin word mundus for world)
Mission of Kaleidomundi & the Create your World book series: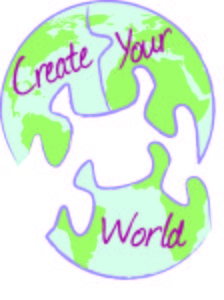 To create global citizens who are engaged in the world, passionate about world events and confident international travelers and communicators.
To empower you to interact and appreciate other cultures and ways of life.
To give you the skills to travel economically and see the world.
To teach you how to easily learn foreign languages and have fun.

Be your own peacemaker!Be your own ambassador!

Create your world!