About/Contact
Susanna Zaraysky (Cycaнна Зaрайcкая)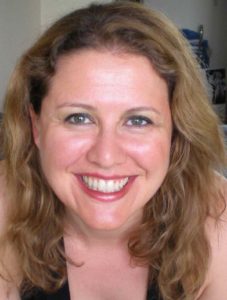 I have studied ten languages (English, Russian, French, Spanish, Italian, Portuguese, Serbo-Croatian, Hebrew, Arabic, and Hungarian) and speak seven of them. (Only vestiges of Hungarian, Hebrew, and Arabic remain in my memory.)
I am a world traveler and polyglot whose goal is to empower people to be global citizens who are knowledgeable about world events and are confident international travelers and communicators.
I have my own segment in Spanish on the Al Despertar morning show on Univision San Francisco called "El idioma es música" where I give tips on learning English with songs and the media. "Al Despertar" airs on Univision/Telefutura San Francisco every Monday on both the 6-7am (Channel 14) and 7-8am (Channel 20) shows.
I've been featured on CBS, CNN,  MTV, the Filipino Channel, Yahoo Finance, Fox Business News, Univison, Telefutura, and MSNBC and I've given presentations at the US State Department, to audiences in Thailand and Qatar, at Stanford, the University of California at Berkeley, the University of San Francisco and San Jose State University.
You can see my videos here.
My multilingual skills and bulging passport filled with stamps from exotic places like Tajikistan and Cambodia have provided many international adventures.
Via my trajectory through the languages I speak, the nine countries I have lived in, and the more than 50 nations I have visited, I have become a citizen of the world. After teaching English in Argentina, Bosnia, and the United States, I realized how to make foreign language learning fun and easy through listening exercises and music.
While living, studying or working abroad, I traveled extensively in the regions where I was located. Throughout my life, I found that each time I learned a new language, I added new worlds to my existence.
I live in Cupertino, California.
Kaleidomundi
PO Box 1253
Cupertino, CA 95015
USA


For more information about my other articles, essays, travelogues and projects, please visit: www.susansword.com.
If you would like to have me speak at a conference, university or other event please visit the Speaking page for more information.